'Slow Cyclone' is spinning
"The Slow Cyclone" is set for release on Sept. 22.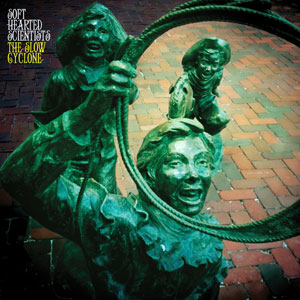 "I think this album gets to the essence of what we are all about and I am very excited about it," says lead Scientist Nathan Hall. "It's home made and spooky and innocent and timeless. You can hear breathing, coughs, cat miaows, cheap drum boxes, cardboard box percussion, songs about decommissioned robots, a daydream about being the destroyer of all evil, a guest vocal by the wolf from the 3 little pigs, and Cobra Clouds.
Get a first listen at the newest album by Soft Hearted Scientists with these excerpts from several key tracks here.
Pre-order 'The Slow Cyclone"
Albums by Soft Hearted Scientists
See track lists, listen to excerpts on our Sounds page
Reviews of the Scientists recent studio releases.